This time last year I was still writing the ending of The Vine Witch. I'd had good responses to the opening pages from a writing contest and early readers, so I was encouraged. I wrote and revised with an eye toward submitting to agents as soon as March…which, as any writer with a procrastination problem knows, stretched on for another two months.
But I did finish (the most important step!). Late June I sent out a batch of four query letters, went on vacation, and winced every time I opened my email in anticipation of the inevitable rejections, even though these days it's much more likely to never hear back. But lo and behold I got a request for the manuscript. And then another one. What??? I returned home from vacation and decided to send out two more test queries, and an hour later received another request. I knew then there was something different about this story.
A week after I sent off that third MS request the agent contacted me to request a phone call. We set a time for the afternoon of July 9th, 2018, a date I'll always remember because it was the day my mother died. It wasn't an unexpected death, she'd been suffering from Alzheimer's for years, but the Universe does like to announce itself in the strangest ways sometimes. The highest of highs and the lowest of lows came all in one day.
The Vine Witch will be my debut, but it is the fourth novel I've completed. The first three manuscripts spent months, and in one case over a year, in the query trenches getting shot down. Pacing issues, unlikeable characters, predictable plot…I heard it all in those 200+ rejection letters. But this time things happened quickly. After two weeks and a handful of queries, I had an offer of representation. Then two weeks after going on submission I had a publishing offer from 47North/Amazon Publishing. It took more than ten years of writing with an eye toward publication to finally be able to say I have a novel coming out in the fall, 2019.
A year ago I couldn't have predicted any of this. I had hopes, yes, but we can sometimes get comfortable living with our unfulfilled dreams. It's always a surprise when you actually get the thing you've been after for so long. Just like the dog who finally catches the car bumper with his teeth and wonders now what? It takes courage and stamina to chase down what you want, and even more to keep going once you've got it, but it is doable and it is rewarding. And it might just be around the corner for you too.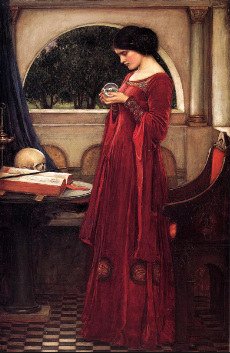 I still don't know what the future holds, but I wish you all good things as you pursue your dreams in the coming year.